A few weeks ago Meeta at
What's For Lunch Honey?
posted the next Monthly Mingle challenge of
Comfort Food
on her blog. I have been thinking about it all month. I realized that "comfort food" for me is food that was made by my mom when I was growing up. My mom has these amazing recipes for homemade spaghetti and gravy, homemade bread, and even the most amazing Roast Beef and Pot Roast. I don't know any of the recipes and it is kind of hard for her to convey them to me because it is almost like they are in her blood.
Today my mom made me the most simplest of sandwiches: grilled cheese. Now, everyone knows how to make grilled cheese, right? Not me. I only eat grilled cheese that was prepared by my mother, my grandmother or my ex-husband. I have tried if a few times and just ended up burning it. So I decided that the ultimate comfort food, for me, is something that I don't even make myself!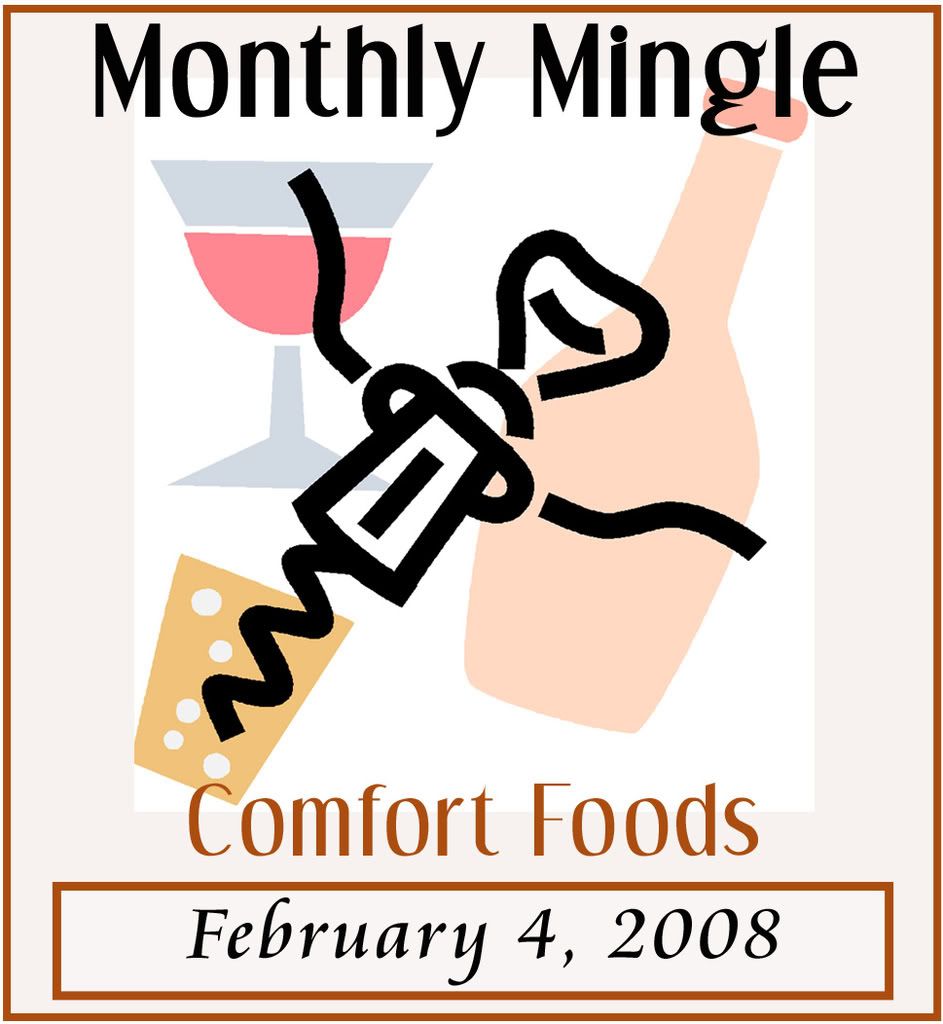 The secret to my mom's grilled cheese is the bread. She almost always uses an artisan bread. I never grew up with "wonder bread" or anything like it in the house. So the bread gets buttered and then fried in the pan. It ends up being a bit crispy on the outside but still chewy. It doesn't matter what cheese is used, the buttery fried bread gives it the amazing comforting feel that should be. As it happens, today my mom used a combination of Kraft singles and a few slices of some habenaro cheese. It was nice and spicy which balanced the richness of the other cheese and the buttery bread. For me, it is pure heaven.